Cat, Out o' the Bag: Big Days Around Here!
If you're like me, there is little more exciting than seeing an idea come to fruition. Of course, if you're not like me you may feel like slapping me. It's OK. I'm ready. It's worth it! Because when that fruition includes big machines cranking out a few million units (in this case: cards), it's even more exciting. So, celebrate with us here at New Edge (www.newedge.com.cn) as our product goes to the presses and we get ready to unleash DNF TCG on China! (Look out world!)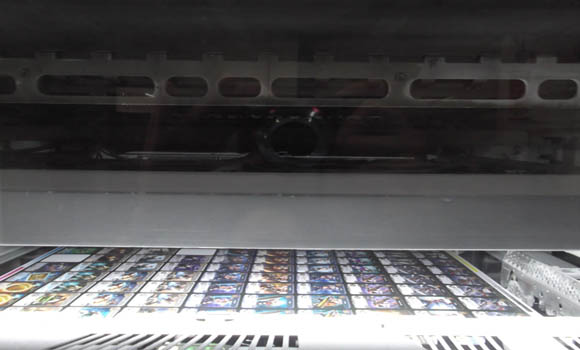 Fresh from the maw of the press.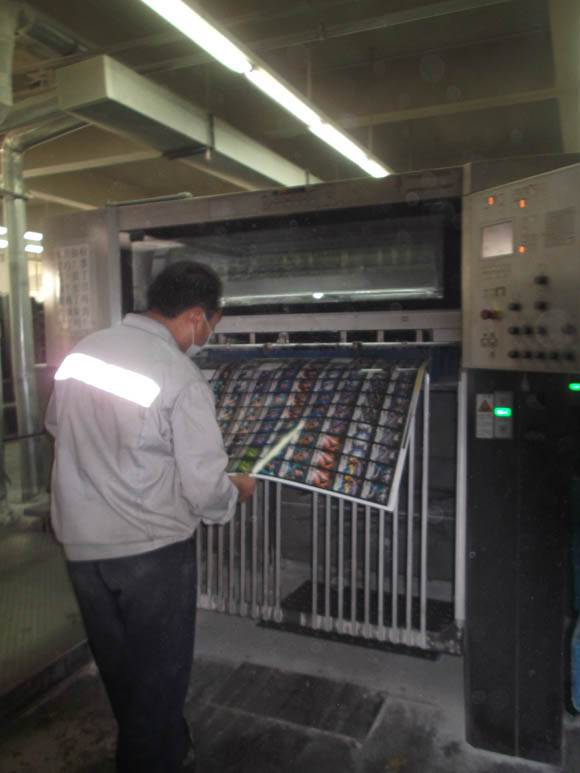 The press operator, working his magic.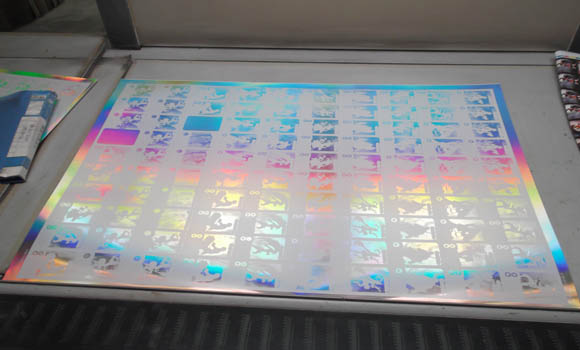 Half way to foily goodness.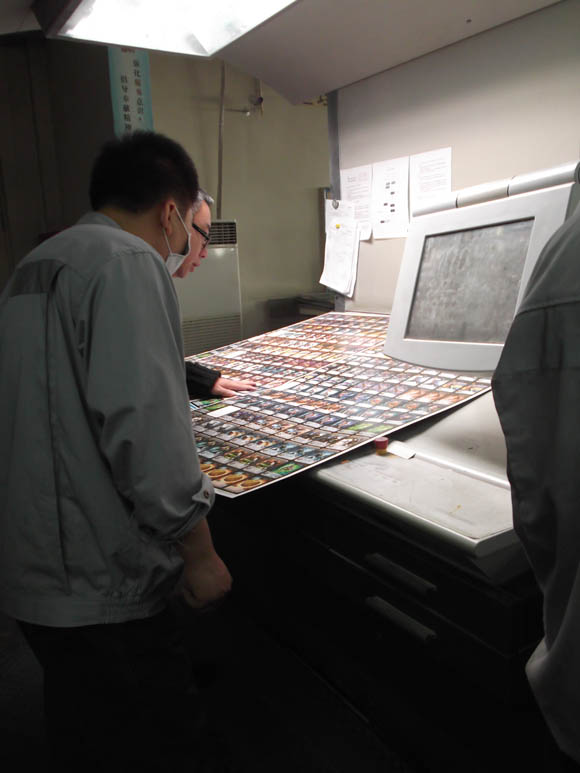 "Yep," Li Gang (李钢)[left] confirms, "these are good to go."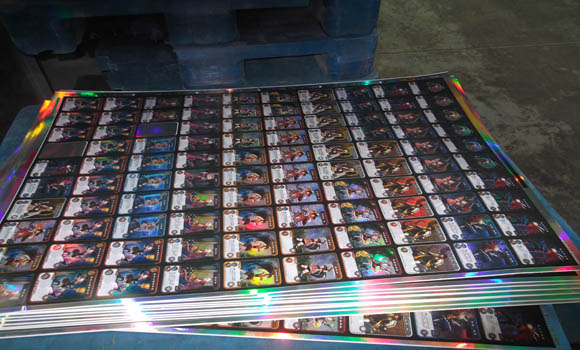 Another million just like those, please.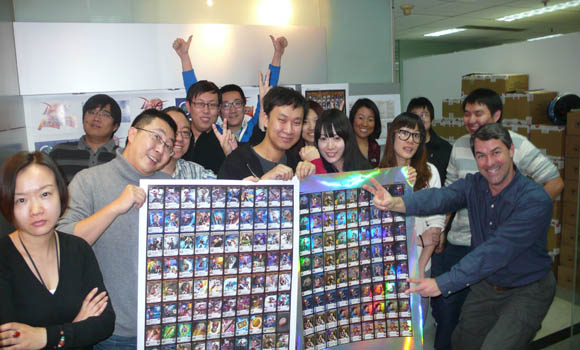 We here at New Edge could not be more proud!
[Left to right] Blady* (王刃), Niu Chao (牛超), Terry (李翔), Li Gang (李钢), Wang Long Fei (王龙飞), Sun Meng (孙萌), Wang Lei (王磊), Candice (郝以希), Li Shan (李),  Hao YingJun (郝英珺), Shuang Xizhen (双熠辰),Gu Yue (谷悦), Jin Xun (金洵), Chris Toepker (许嵩虎).
And we could not forget to thank our friends at Gamer Entertainment for their expertise, help, support and patience!
Not shown in the photo, but considered part of the team: Justin Gary, John Fiorillo, Jeff Liu.
*Blady, who is only upset because she didn't wear make-up on the day the proofs came in… and we insisted on the photos!